Complex Cybersecurity Validation Made Simple
of Companies have
experienced one or more ransomware attack1
of affected Companies
have experienced business interruptions2
of all 2022
breaches involved
ransomware3
Average cost of a
Ransomware Breach in the
United States in 20224
Of IT experts admit they
don't know how well their cybersecurity tools
are working5
average cyber insurance premium increase from
Q4 of 2021 to Q1 of 20226
Ransomware is here to stay.
And it's threat continues to escalate year after year. Don't wait for a disaster – invest in your company's cybersecurity posture now and and protect your business.
Cybersecurity Ventures predicts that ransomware will cost victims a staggering $265 billion (USD) annually by 2031.7  Imagine the devastation and downtime this will cause, not to mention the hefty price tag for organizations ill-prepared to defend themselves. 
SP6's Ransomware assessment process is highly automated and can operate continuously — more importantly it is much more comprehensive than pen testing or vulnerability scanning (learn how).
Take the first step in securing your organization against ransomware.
SP6's Ransomware Assessment is a time and cost-effective way to significantly lessen the likelihood of a crippling and expensive ransomware event.
We test your security defenses against over 307 known ransomware families, employing multiple attack methods for each.
We simulate ransomware attacks on your email, endpoint, and network systems, based on known tactics used by adversaries.
We determine which attacks breach your system and pinpoint the security controls that fail, providing prioritized remediation recommendations.
More Comprehensive than Pen Testing
Discover and remediate security flaws within your organization before ruthless adversaries exploit them.


Understand your organization's current security standing before investing further.


Our Ransomware Assessment is not penetration testing or vulnerability scanning.
The assessment process is highly automated and operates continuously, removing the human element and ensuring realistic scenarios are run frequently.



Vulnerability scanning only focuses on identifying general vendor technology vulnerabilities, while our assessment targets a wide range of real-life attacks specific to your environment.
SP6 Ransomware Assessments can be delivered in two ways:
One Time Assessments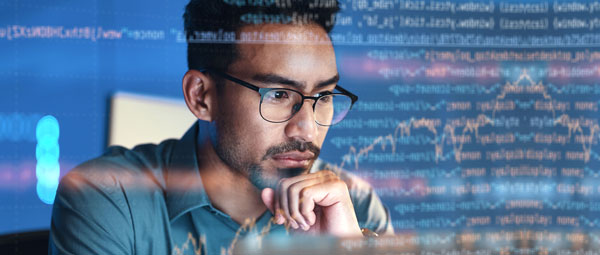 Continuous Ransomware Testing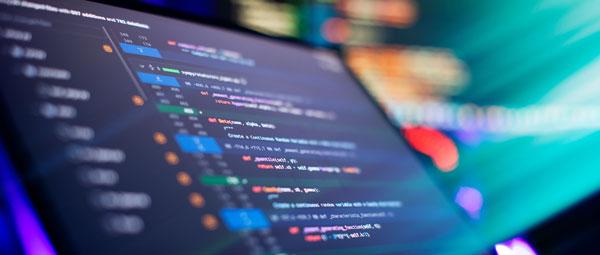 SP6 is your dedicated partner in cybersecurity resilience.
Rest assured, our testing never activates malicious software within your network. We rely on known ransomware signatures, like fingerprints, to assess your security defenses.
We will work closely with your team to create a remediation plan to address any discovered threats or gaps in your security infrastructure and ensure your organization remains safe and protected.

We're here to educate and empower you to take control of your organization's security.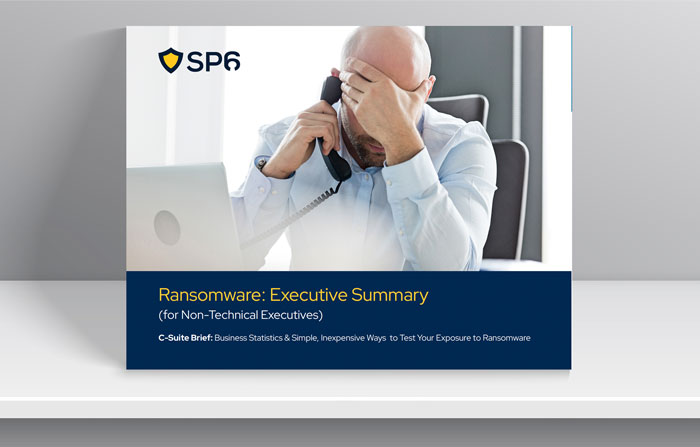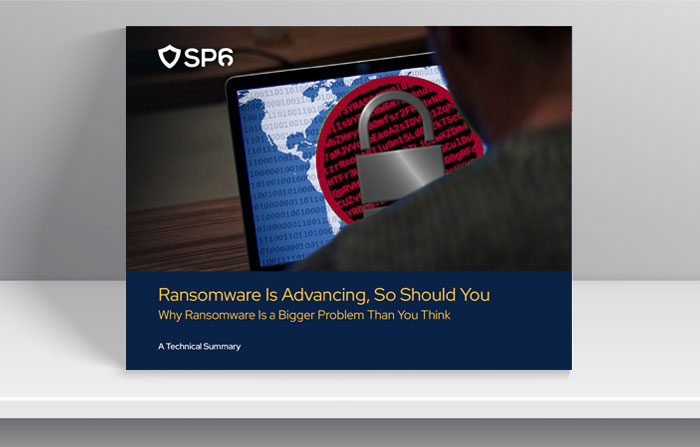 1 Ponemon Institute, sponsored by Converge Security.  Ponemon (www.ponemon.org) is an independent research firm, highly recognized in the technology space, focused on empirical studies on critical issues affecting the security of information assets and the IT infrastructure. (2021).  This report included a sampling frame composed of 15,577 individuals in the United States responsible for containing ransomware infections within their organization were selected for parrcipaaon in this survey. As shown in Table 2, 716 respondents completed the survey. Screening removed 57 respondent surveys. The final sample was 659 respondent surveys (or a 3.7 percent response rate).  56% of participants were supervisory levels of greater (Supervisor, Manager, Director, VP or C-level).
2 Hanover Research, "State of Ransomware Readiness Report", which surveyed 742 cybersecurity professionals globally (September 2021). 19% of respondents worked in organizations with 5,000 employees or more; 49% with 1,000 to 4,999 employees, 32% with under 1,000 employees.
3 Verizon Data Breach Investigations Report (2022)
4 Cost of a Data Breach Report 2022, conducted by independent research firm Ponemon Institute and sponsored by IBM. The 2022 report was conducted via over 3,600 interviews with individuals from 550 organizations that were impacted by the data breaches, across 17 different industries. These organizations were impacted by data breaches that occurred between March 2021 and March 2022. Cost figures include: 
• Detection and escalation – Forensic and investigative activities; Assessment and audit services; Crisis management; Communications to executives and boards
• Notification – Activities that enable the company to notify data subjects, data protection regulators and other third parties, including the following: Emails, letters, outbound calls or general notice to data subjects; Determination of regulatory requirements; Communication with regulators; Engagement of outside experts
• Post breach response – Activities to help victims of a breach communicate with the company and redress activities to victims and regulators, including the following: Help desk and inbound communications; Credit monitoring and identity protection services; Issuing new accounts or credit cards; Legal expenditures; Product discounts; Regulatory fines
• Lost business – Activities that attempt to minimize the loss of customers, business disruption and revenue losses, including the following: Business disruption and revenue losses from system downtime; Cost of losing customers and acquiring new customers; Reputation losses and diminished goodwill.
5 Ponemon Institute (www.ponemon.org) surveyed 577 IT and IT security practitioners in the United States who are knowledgeable about their organization's IT security strategy and tactics. More than half of respondents (58%) were at or above the supervisory levels. Ponemon is an independent research and education firm in the area of information and privacy management practices.
6 Council of Insurance Agents & Brokers (CIAB), an association for commercial insurance and employee benefits intermediaries.
7 Source: https://cybersecurityventures.com/global-ransomware-damage-costs-predicted-to-reach-250-billion-usd-by-2031/